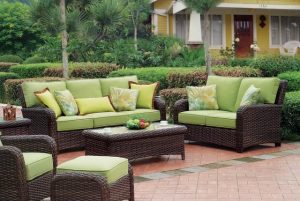 Bedroom is the place of us to get relaxing and resting moment after a day full of activities at work, social and family life. What do we need then? To have nice and tight nights sleep of course we need a comfortable piece of bed. Bed is one of bedroom furniture filled in bedroom and which make it comfortable is the mattress. If bed platform construction is the number one quality but do not supported with the mattress then it is nonsense.
Beside bed, there are other bedroom furniture to complete the area such as dressers, bedsides, trunks, armoires, headboards, and daybeds. Each of these pieces present each function and makes bedroom more comfortable, in arranged, and gives space in storing things and others.
If talking about bedroom furniture, people love to select warm impression furniture to make their relaxing moment more calming and sincere. Wood furniture has this impression, which is warm, although it is painted in white, natural, or dark finished. Wood furniture made from teak, pine, birch while other material for furniture is metal. Those are common to make as bedroom furniture before wicker furniture got its furniture lovers' attention.
Wicker furniture is taking its place in world furniture demand recently. It is because wicker has benefit when it comes to weight and styles. Wicker is process of weaving natural or synthetic fiber into new piece such as furniture or home décor. The uniqueness of weaving and bending process, which is made by hand, gives additional value for this kind of furniture.
Wicker furniture provides elegance, beauty, and natural impression when furnished in one's bedroom. It presents a classic mood when it comes to overall impression yet easy to maintain for busy homeowner. Moreover, wicker is less pricey compared to other furniture material so that you no need to worry if budget becomes a matter.