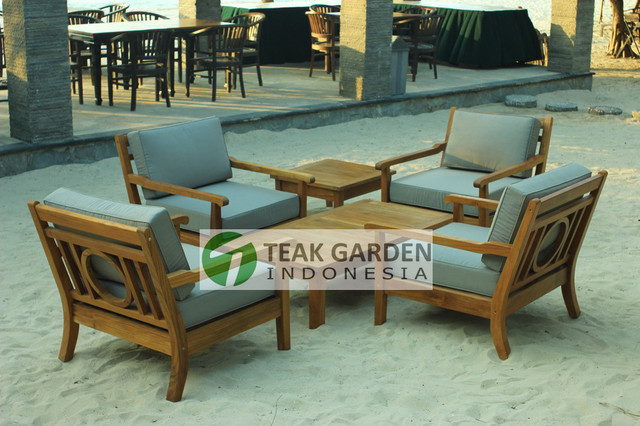 Outdoor furniture is definitely the best decoration for your garden setting. There are many materials to produce as outdoor furniture but the winning furniture for outdoor is teak wood. Teak garden furniture can be found in any outdoor living at homes, restaurants, hotels, resorts and even offices. There is no doubt that teak would be perfect in any beautiful places anywhere around.
The next question is where we should buy teak garden furniture as the solution of the green areas. You ma browse online for easy purchasing time and save your time just in case you are a one of busy people. However, if you have time and more likely to see the physically product by yourself, you could make a stop at your nearest furniture store.
Some countries act as furniture buyers and some countries are settled as manufacturers. Asian countries, where teak is easily planted and harvested, are popular as teak furniture manufacturers such as Malaysia, Vietnam and Indonesia. This is happened as well for Teak Garden Indonesia, one of the teak outdoor furniture manufacturer and exporter in Indonesia.
Teak Garden Indonesia is located in Jepara, Central Java and has been in furniture industry for years. With their experiences, this company is able to export their products to worldwide such as UK, France, Czech, Slovakia, Bulgaria, Hungary, United States, Canada, Austria, Belgium, Malaysia, and Singapore.
Made of quality teak wood but the furniture made by Teak Garden Indonesia is offered in competitive price. Garden furniture such as folding chairs, benches, tables, lounger, deep seating, and etc are made by machine and finished by the selected skilful artisan. Furniture with strict quality control always presents beauty and long lasting that is characteristics of Teak Garden Indonesia products. Hence, buyers satisfied with the products they have purchases as well as the end customers feeling.
Get Indonesian Furniture from TeakGardenIndonesia.Com for high quality and competitive price