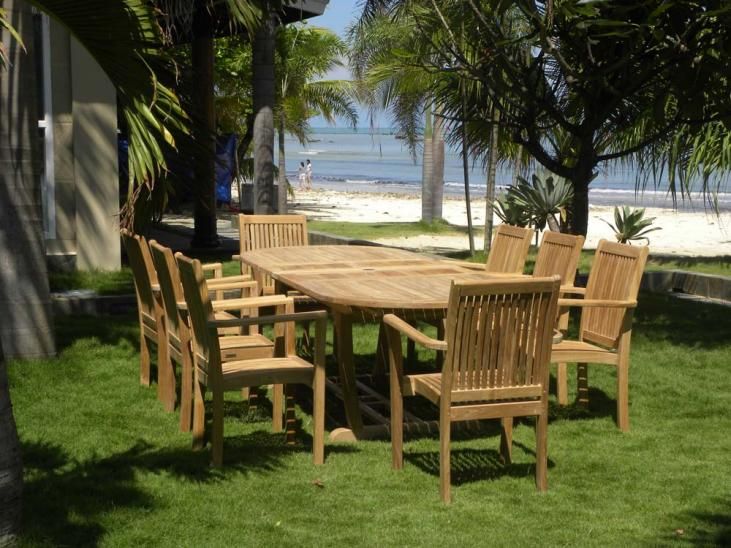 Jepara and furniture are inseparable. If we talk about Jepara, we would talk about furniture, so also on the contrary.  Furniture is one of important commodities for Indonesia and Jepara furniture is one of the famous from Indonesia. The furniture has been exported since a long time ago, especially made from teak. Jepara furniture has been known also in both local and world by its ancient carving furniture made from teak wood. Jepara itself has been transformed into an industrial district that mostly focusing in wood production as well as furniture making.
Jepara has fabulous history of woodcarving and furniture. However, no one knows exactly the history begins. A historical evidence of Jepara carving still can be seen in the mosque of Mantingan and the tomb of Queen Kalinyamat, which is made by an artisan who came from Campa. Jepara woodcarving adapted many culture and developed into typical of Jepara carving, for instance Oriental and Arabic art. As the city was the busiest airport in Java Island during the reign of Queen Kalinyamat, and many merchants were from both China and middle East. It influenced all aspects including in art and furniture carving.
Jepara is knows also for its finest teak furniture, both are available for indoor furniture and outdoor furniture. Many buyers and reseller from many countries put Jepara as their main destination when they travel abroad to find supplier of wood furniture. The quality and durability of Indonesian teak has been proven. Even today, many furniture manufacturers have been used certified wood to increase their quality of furniture. It is to ensure the customers that they use only legal and quality wood for their products. As mentioned before, Jepara is well famous for woodcarving and crafted furniture; however, Jepara furniture manufacturers also develop modern line of furniture design to accomplish world market demands. Wide ranges of modern wood furniture are available both for indoor and outdoor purposes.