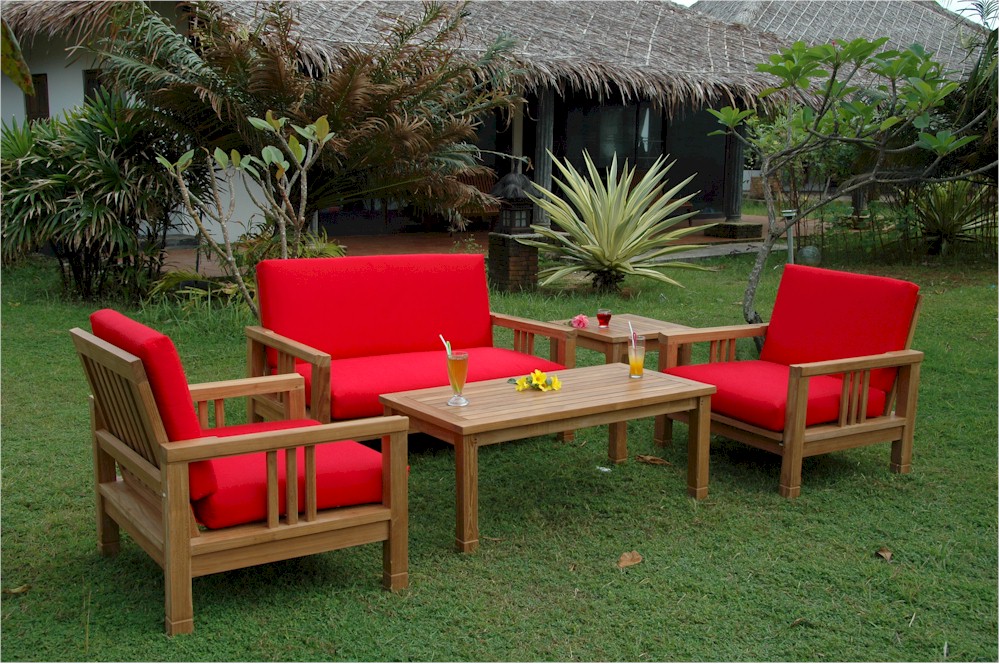 In the present day, furniture has been developed into wide ranges of styles and designs. All styles and designs are available in order to accomplish all home interior as well as outdoor living. Outdoor furniture now is not only about wooden bench, but also various styles and design of outdoors and garden furniture, especially teak garden furniture. The furniture is known as a king of outdoor because of it quality and durability through outdoor weathers.
It can be easy or even makes you dizzy, to change your garden and outdoor living to be more pleasing to the eye as well as comfortable for everyone. It is particularly what types of outdoor furniture should be on your garden or patio, and how many of them should be provided. First question have to be adjusted with the space of outdoor living of yours. Does it spacious or not? Then make certain function for the space, whether you want it as gathering spaces or else, such an outdoor dining or kitchen. It will determine what type of outdoors and garden furniture you will buy and put on the space. Patio set consists of chairs and low table completes with soft cushion will be perfect for outdoor gathering space. The furniture will fully accommodate the function of outdoor seating.
On the other hand, small outdoor space does not fit to be functioned as gathering space. you may think other usage for the space, for instance small outdoor living for contemplating retreat or little hideaway that comfort you after busy days of work. Reading your favorite book, or just enjoy yourself with cup of lemonade, on the outdoor space with green view, fresh air, what else you need? It can be heaven on earth. Teak garden furniture usually comes in simple design and less ornamented as it is exposed to the material and the beauty of it. You may use other ornament or garden accessories to make it more distinctive and create certain ambiance wished.